This recipe was originally found on Eat Game UK and adapted by Stephanie primarily to make it dairy free and farmed animal free.
Ingredients
1 trussed skinned pheasant
2 cooking apples
1 can cider
2 tbsp apple cider vinegar
100ml cashew cream or similar
1 sprig sage
2-3 tbsp honey according to taste
salt & Pepper
2-3 tsp Venison Stock
1 tsp white pepper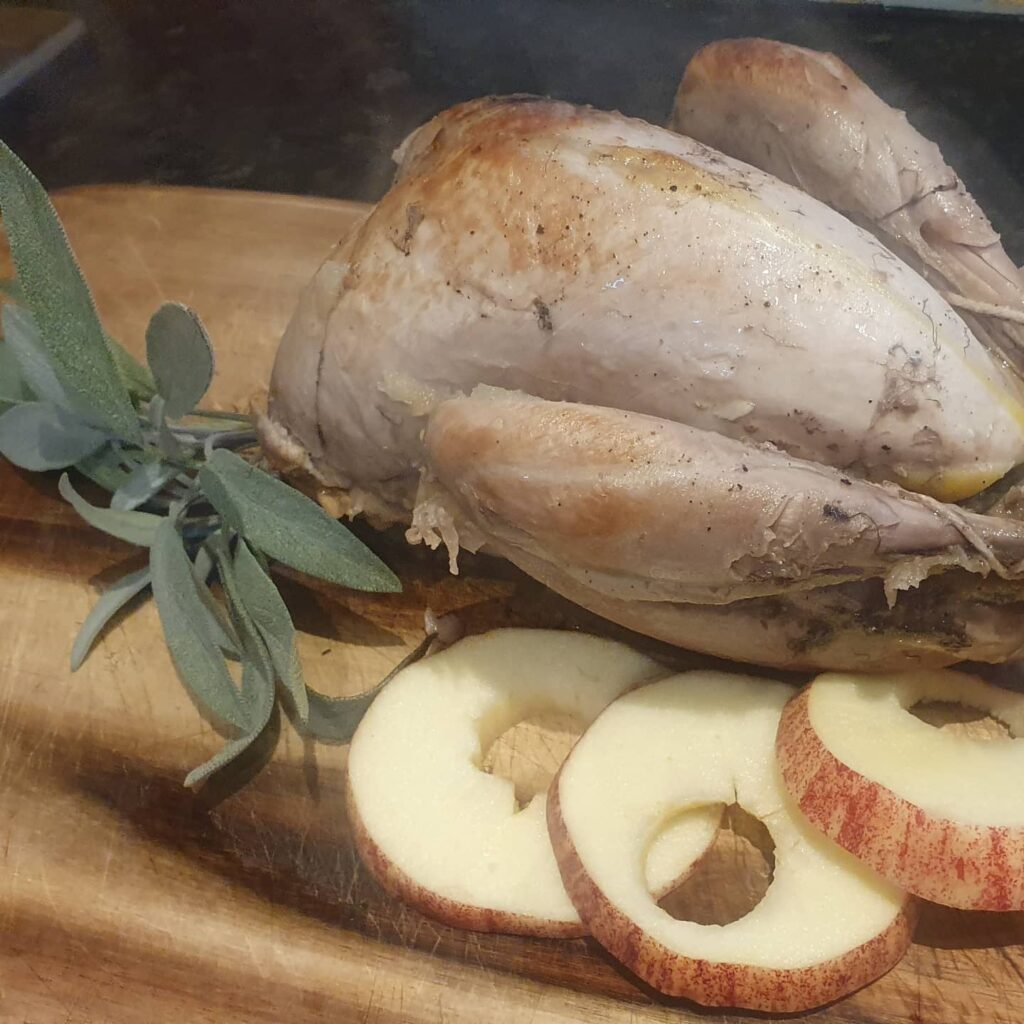 Method
Sear the pheasant whole all over as much as you can
Slice apples and line base of an oven dish with lid. Add the vinegar and cider and sage and the trussed seared pheasant.
Top with a few more apple slices and place on the hob with out the lid. Heat until the cider boils.
Then place the lid on top and place in a preheated oven at 200 degrees for 10 minutes
Reduce heat to 160 degrees for 25 minutes
Remove the pheasant and allow to sit on a board (resting time)
Pour the liquid/apples/sage from the pot into a saucepan, add white pepper, venison stock, cashew cream and honey.
Use a hand blender and blend until a fine sauce.
Reduce/simmer to desired thickness. Plate up pheasant and serve sauce over the pheasant.
We recommend serving with 'Le Franc' Cider by Halfpenny Green, West midlands.