Ingredients
1 Venison Liver
60-100g Butter or Margerine
1 finely chopped onion
4 garlic cloves
2 bay leaves
1 tsp ground black pepper (fresh)
1 tsp herbs (sage and thyme work well)
60ml brandy
fresh chopped parsely
There is some amount of playing with this one. You may wish to add a bit of heart to the mix to soften it up. If it's too powdery it may be that the liver is overcooked, but a bit more brandy and butter will help alleviate this. Usually red wine or port is added instead of brandy but I find the brandy gives it the punch and heat it needs, especially if using for a wellington later.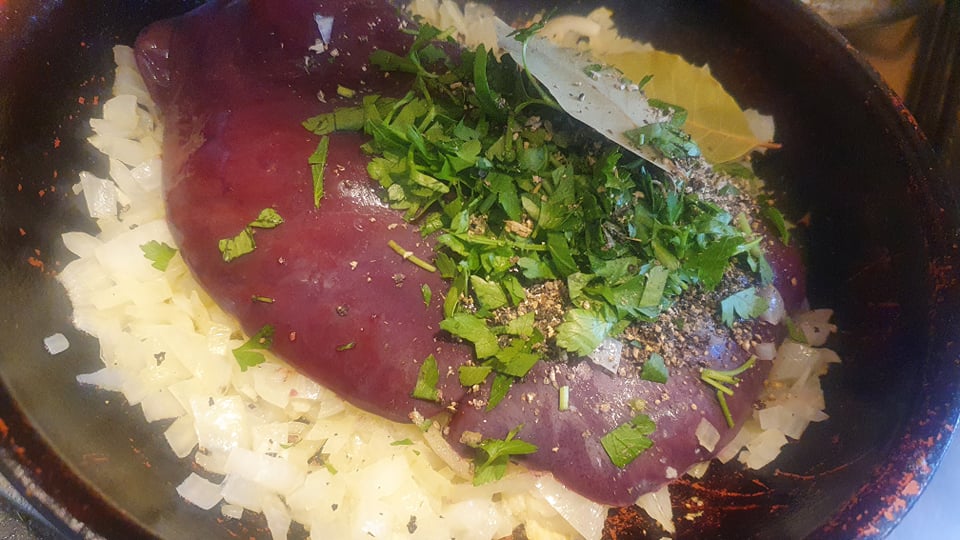 Method
Preheat a large frying pan with the butter. Saute the onion until soft and transluscent.
Add garlic and cook for another minute
Add the liver and the rest of the ingredients (except the parsley). For a big liver you may need to halve it.
Cook until liver is still just pink in the middle and the liquid has reduced. Remove the bay leaves.
Add to a blender with parsley and more butter and blend to desired consistancy. (Pass through a seive if you like it super smooth).
Taste and add more butter or brandy according to taste. If it is too strong in flavour, add more butter. Chill in the fridge before serving.